I really struggled this month. My daughter is not into getting her photo taken, as I'm sure you can tell by the bottom images. 😛 I had to bribe her with Pokemon cards for the first few images. I bought a new Mamiya 645AF recently, which not only had a Maxwell screen (oh the clarity!) but a 80mm 1.9 lens. It's a beaut and I love it so. The lens is a bit tricky to focus on quickly moving 7 yr olds. I have an awesome b&w roll of my son which I will post soon. I am also hoping to take my next One Kid One Roll Once a Month blog circle images in my new studio! Please continue on to Jen Golay's wonderful blog & keep traveling around the circle!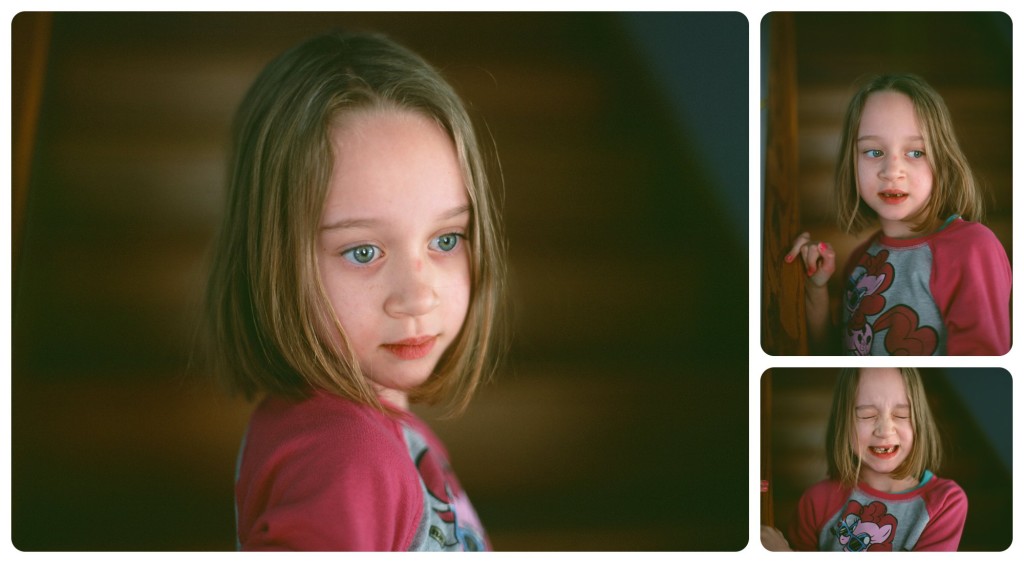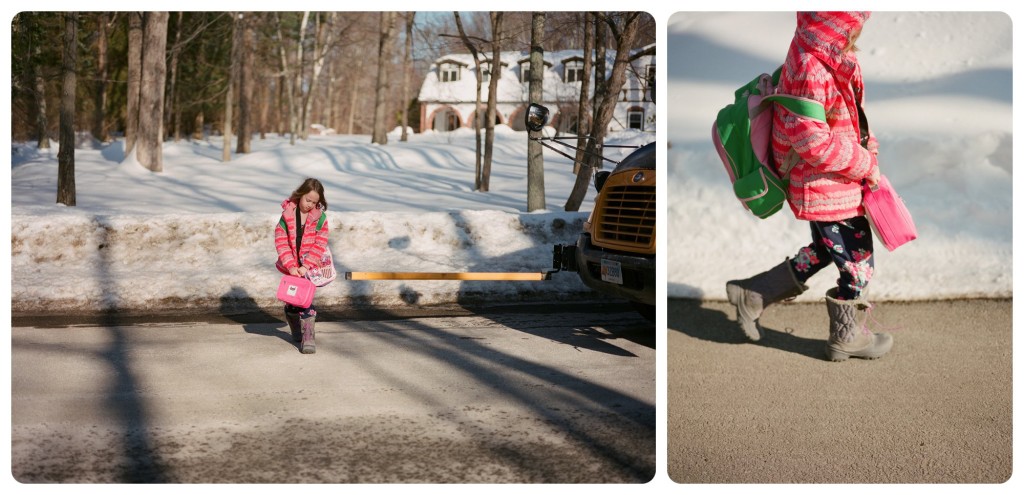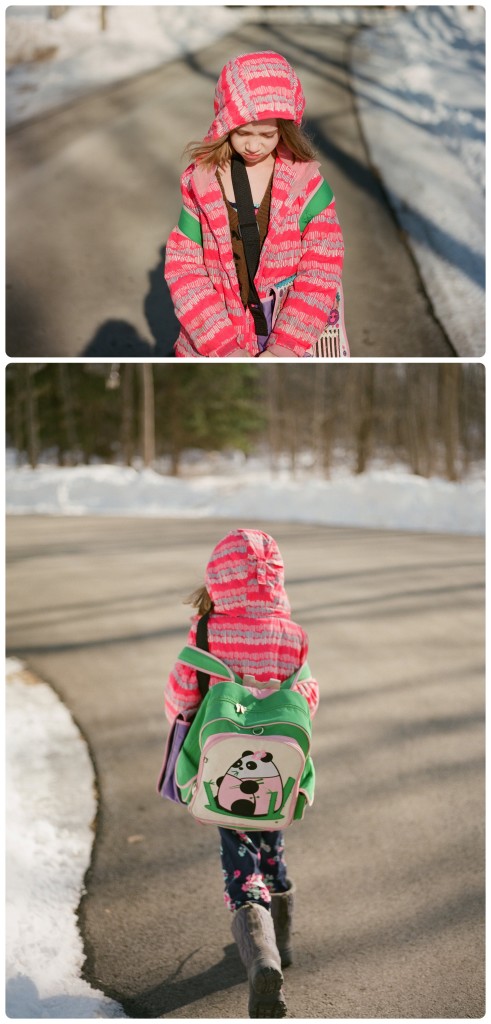 Images created with Mamiya 645AF | 80mm 1.9
Scanned by the amazing Steve at Photo Impact Imaging.